CONSTRUCTION DETAILS FOR CONSOLIDATION AND RESTORATION, Rome, DEI, Tipografia del Genio Civile, 2014.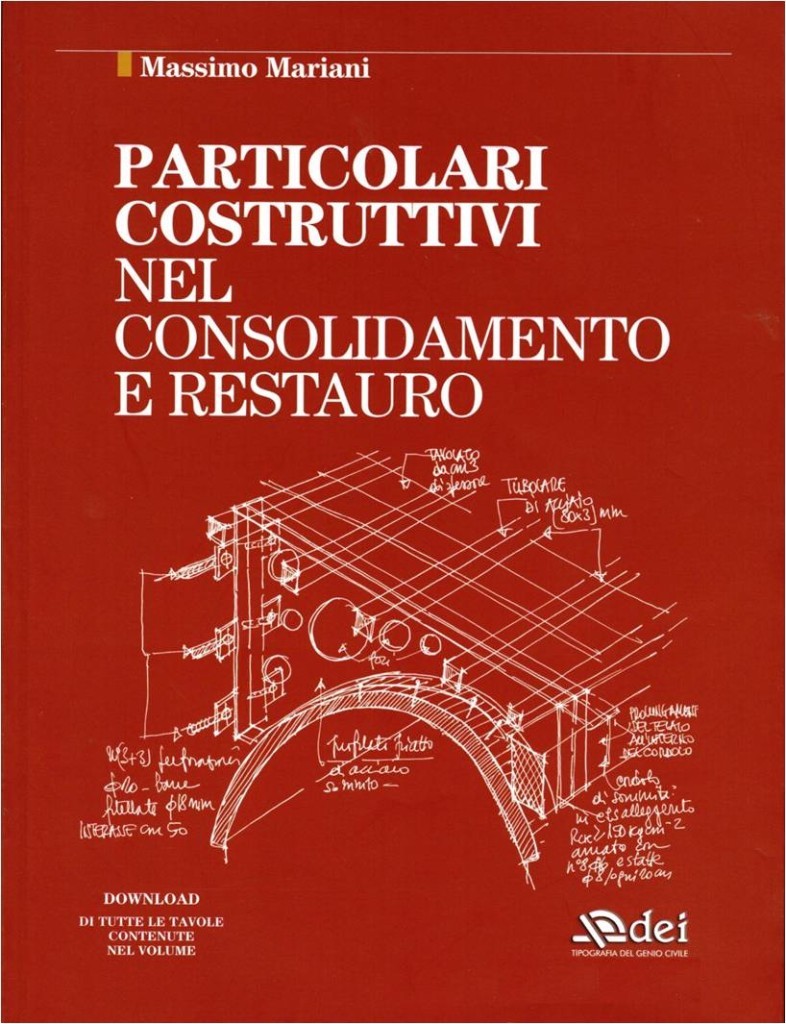 Construction details aims to divulge the Art of Consolidation and Restoration of buildings structurally bumped by earthquakes, other natural or anthropic causes, including monuments of historical and artistic value, even within the hydrogeological ambit.
The text includes more than seven hundred images extracted from the design of interventions actually made.
Construction details contains the ideation, the imagination and the solution, initially crafted and then engineeristic, to the structural needs.
This way of thinking is based on the belief that it's time to spread, first of all, the cultured practice of the "ability to read" structures, interpret requirements and diseases in order to recourse to the most appropriate intervention techniques respecting the property on which the intervention operates.
The book is divided into three chapters: The structural instability, the instability of the foundations and the idrogeological consolidation, which treat completed types of intervention:
temporary propping systems;
interventions on pillars and columns;
interventions on horizontal floor levels and or roofs' structures.
measures to reduce the lack of interlocking between the bearing masonry and non-bearing parts.
measures to reduce the thrust of arches and vaults;
new openings in masonry walls;
interventions on stairs;
interventions on roofings;
underpinning with piles of large and small diameter;
consolidation of soil with drainage systems and geosynthetics;
consolidation of masonry and rock walls by anchor beams and micro-piles.
The book's purchase include the possibility to download all the visual contents contained in the text as images at DEI's website: www.build.it